San Rafael Water Heater Repair & Installation Done On Time & On Budget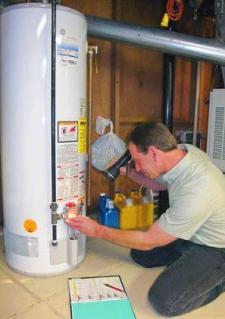 Long ago, hot water was a luxury that most people did without. Today, most people take hot water for laundry, dish washing and bathing practically for granted. Instead of heating water on a stove, today's homeowner relies on a modern water heater for comfort and convenience. When your water heater fails, you'd want a competent San Rafael plumbing contractors who'll spring into action to repair or replace the unit.

Anything can happen to your water heater during the course of its life. Most water heaters last for 8 to 12 years before problems show up. If your water heater is long-lived, it will inevitably experience some issues. Leaks can form at the valves and other areas, leaving behind a huge mess to clean up. Water heaters are also prone to rust and corrosion, making them more prone to leaks and other service issues. If a water heater fails to give our customers hot water at comfortable temperatures, it's usually time to have it serviced or replaced.
We Specialize in San Rafael CA Water Heater Repair Services

Our team of professional San Rafael plumbing contractors specialize in repairing, replacing and upgrading water heaters for our residential and commercial customers. With our specialized tools and training, we can help our customers get the most out of their current water heaters. If the unit is worthy of repair, we use all the tools and knowledge at our disposal to breathe new life into our customers' water heaters.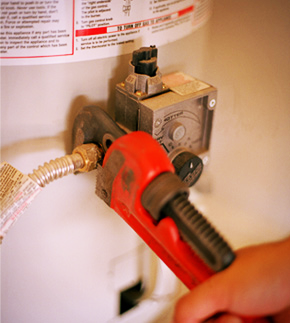 If it's essential for our customers to have a new water heater installed, our professional San Rafael plumbing contractors can help with the installation process. We offer the latest conventional and tank less water heaters from Rheem, GE and Bradford White. Our customers can save up to hundreds of dollars just by having our professionals install an energy-efficient water heater.

Installing a hot water heater is dangerous for the average do-it-yourselfer. The process also involves a number of safety regulations that our customers may not be familiar with. In most cases, they're more than happy to let us install their new water heater for them. Our San Rafael plumbing contractors know that a proper installation results in years of trouble-free operation.